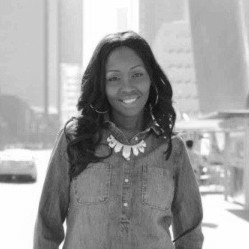 Ebony Haley
Director of Influencer Marketing
,
Trailer Park Group
Ebony is a born and raised Los Angeles native. A rare millennial- obsessed with being organized with an enthusiasm for the impossible.

Gradually, as her network and career expanded, Ebony scored an amazing opportunity working alongside entertainment mogul, Sean "Diddy" Combs and the late legendary, Andre Harrell at REVOLT TV & MEDIA.

Currently, as the Director of Influencer Marketing at Trailer Park Group, Ebony leads all influencer, talent, and brand partnerships.

Working alongside Grammy Winners & Nominees, Award-winning actors & actresses, Music & Television Execs, Fortune 500 CEO's, Politicians, Presidential Campaign Leaders, and Presidential Advisors. Ebony is highly sought after and strategic in influencer marketing, major brand partnerships and talent relations. Leading marketing and operational development teams, television productions, social media, branding, experiential marketing, content creation, and community management.

Haley holds a Master's degree in Business Administration, specializing in organizational development and a Bachelor's Degree in Human Services. As a consultant and marketing executive Ebony has collaborated with major brands like Apple, Disney, Netflix, Hulu, BET, Atlantic Records, Def Jam Records, Hulu, Netflix, MeMD, Los Angeles Chargers, Houston Rockets, and Las Vegas Raiders, just to name a few.